IKUS Software

improving your performance is at the heart of our concerns

Powerful and easy-to-install software
IKUS Software stands out through its constant concern to put its IT expertise at the service of users who, like you, are looking for simple, robust and efficient software solutions to ensure daily management processes. Whether it's for planning your human resources, backing up and recovering your data or processing your information, we offer tools that will perfectly meet your needs.

A constant search for solutions

IKUS Software's primary goal is to simplify the daily management tasks of businesses. We are committed to the well-being of the community, not only through our voluntary choice to develop software solutions under open source licenses, but also through our willingness to contribute to your peace of mind while ensuring the performance and profitability of your business.

A passion for IT for the benefit of all

Founder and president of IKUS Software, Patrik Dufresne, is a computer enthusiast who learned programming languages at a young age. In 2011, this entrepreneur created his company to share his expertise in software development with as many people as possible. Today, IKUS Software intervenes, thanks to its dedicated team, not only in Canada, but also in the United States and Europe.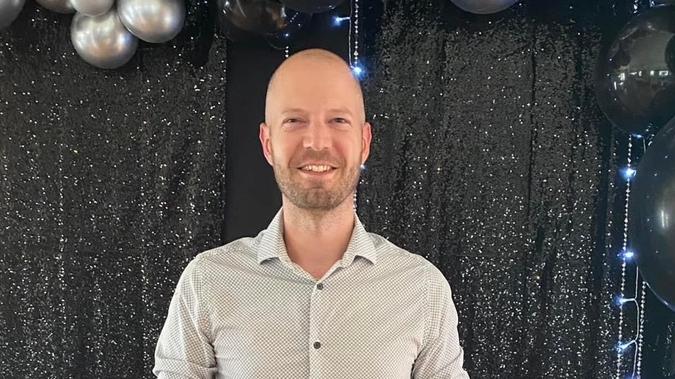 Computer tools just for you
We have created and implemented software under open source licenses in order to help you optimize the management of your company's tasks, with solutions specific to certain professional sectors.
You are an IT Service Provider

Do you want to offer reliable and professional services to your customers? We offer you optimal data backup and IP addressing management solutions for companies with 10 to 50 servers and the management of their IT assets.

​

Minarca is the perfect solution for securely backing up computer and server data remotely, while providing your customers with easy online data recovery through a customizable interface that reflects their business.

​

Rdiffweb is the perfect web interface to ensure the easiest use of Rdiff-backup, integrated with Minarca backup management software. Thanks to a simplified graphical interface, you can easily access backups and archives of computers and servers, and so can your customers!

​

Universal Database is the ultimate computer network management application, providing IP addressing management. The network information source is centralized and reflected on all the equipment located in different places in the world.

You are a Small or medium-sized company

Do you have between 5 and 250 employees and want reliable IT solutions for your daily operations? We can meet your needs for data backups, human resources planning and even AutoCAD printing.

​

Minarca automatically backs up your computer and server data. Accessible directly online, the recovery of your data is immediate. Our expert team accompanies you in its implementation and brings you the necessary support remotely or on site.

​

Planimod ensures the optimized management of personnel, work time and production for manufacturing companies. It is an effective solution for simplified, up-to-date and easily accessible planning to optimize the performance of your production lines.

​

BatchCAD is the solution for companies in the engineering, architecture and construction sectors that work with AutoCAD and need to print large quantities of documents. This software provides batch processing of files and automation of sending them to print.

You are self-employed

Do you provide professional services to several clients independently and, as the sole owner of your business, ensuring the backup of your data is paramount? We offer you a simple, efficient and automated data storage solution.



Minarca is an easy-to-use software, available in French and English, and compatible with Windows, Mac and Linux. We install the software on your equipment and you have complete peace of mind knowing that you can retrieve your documents instantly.

You are an equestrian association

You regularly organize competitions and you would like to simplify the management of all the tasks necessary for their proper functioning? We have the ideal solution for you to manage online registration, running order and payment, as well as several other features.



Ekwos is an online competition management software that allows you to create your web page, set up online registrations, integrate prepayment with e-Interac and publish running orders and results.